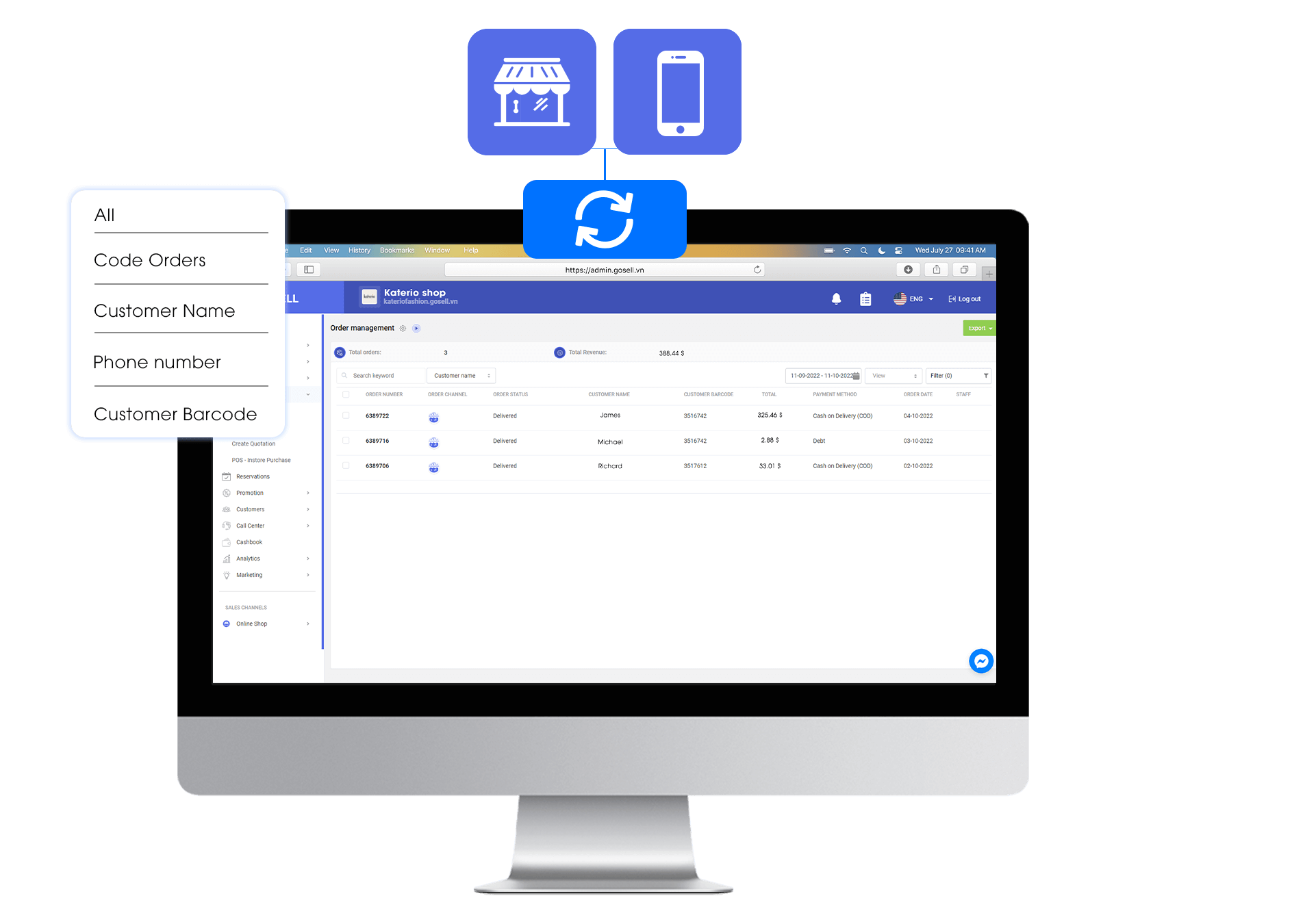 Posting Synchronized Products on Multi-Channel With Just One Click
Save Time - Boost Business Performance
Synchronizing product management on many channels from online to offline (Website, App, POS, Social media platforms, etc.) helps track, manage goods easily and optimize seller's time and effort.
Synchronizing Products Solves Your Worries about Controlling Your Product Quantity

Focus on Sales, Boost Revenue
Synchronize all product information
Product attributes (SKU code, price, color, size) are synchronized from channels to one single admin page.
Product information such as price, color, barcode, and SKU code will be synchronized from the Website, App, and Pos e-commerce, social media platforms to one single admin page.
Synchronize data about product information, attributes on Website, App, POS in one storage, and also that of accounts in Social media platforms.
Synchronize all orders from the 2 largest e-commerce, sales platform. Convenient in confirming orders, printing shipping slips, and tracking bills of lading.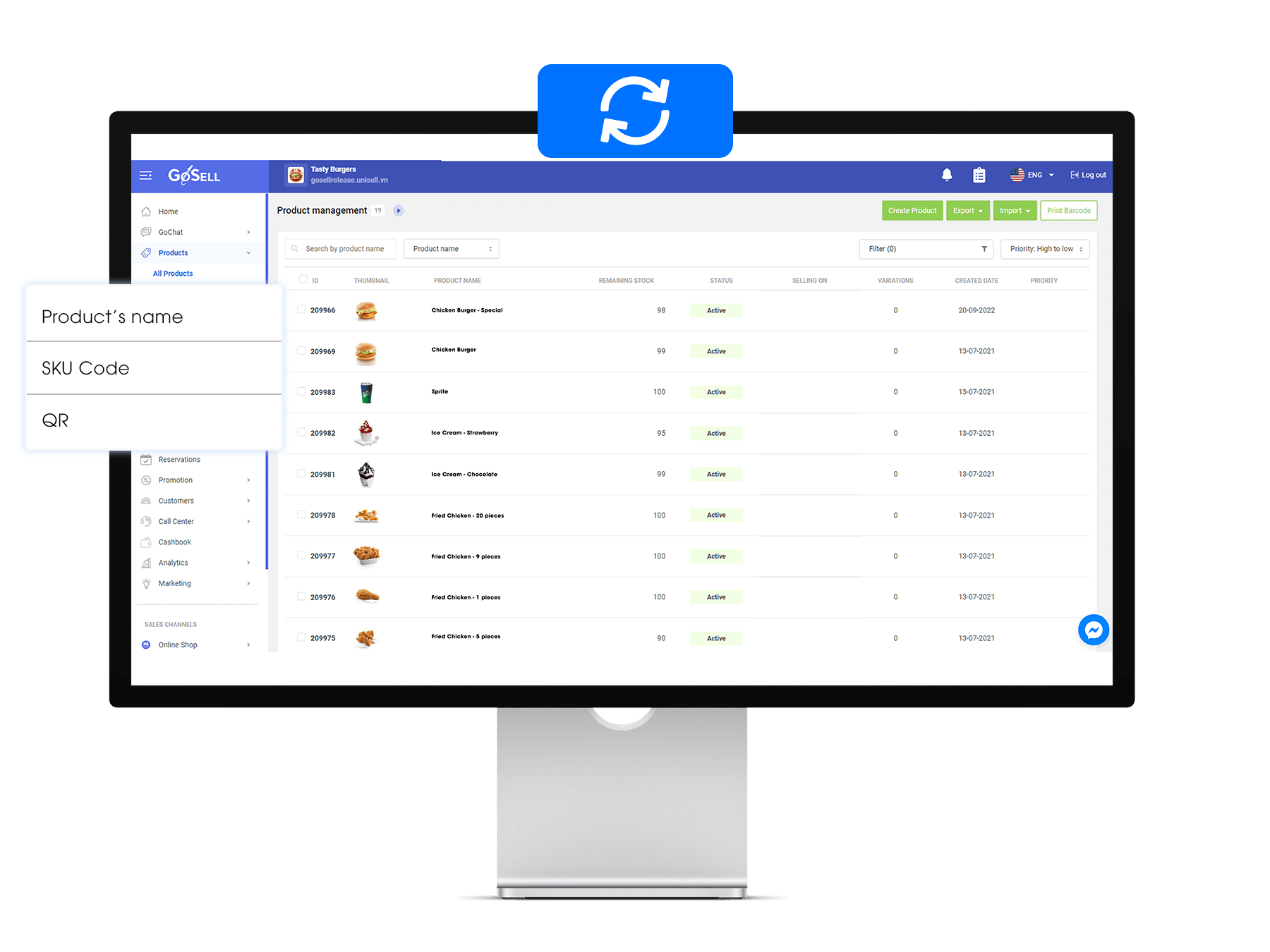 Automatically update inventory
The system will automatically update all channels' inventory at the same time.
Automatically update product quantity on e-commerce platforms, Website, App, and sales at counters when there is any change in the inventory quantity.
Control inventory when performing inventory checks, importing goods, transferring goods between branches.
Help sellers keep track of the inventory on multi-channel, guarantee customers meet their demand quantity.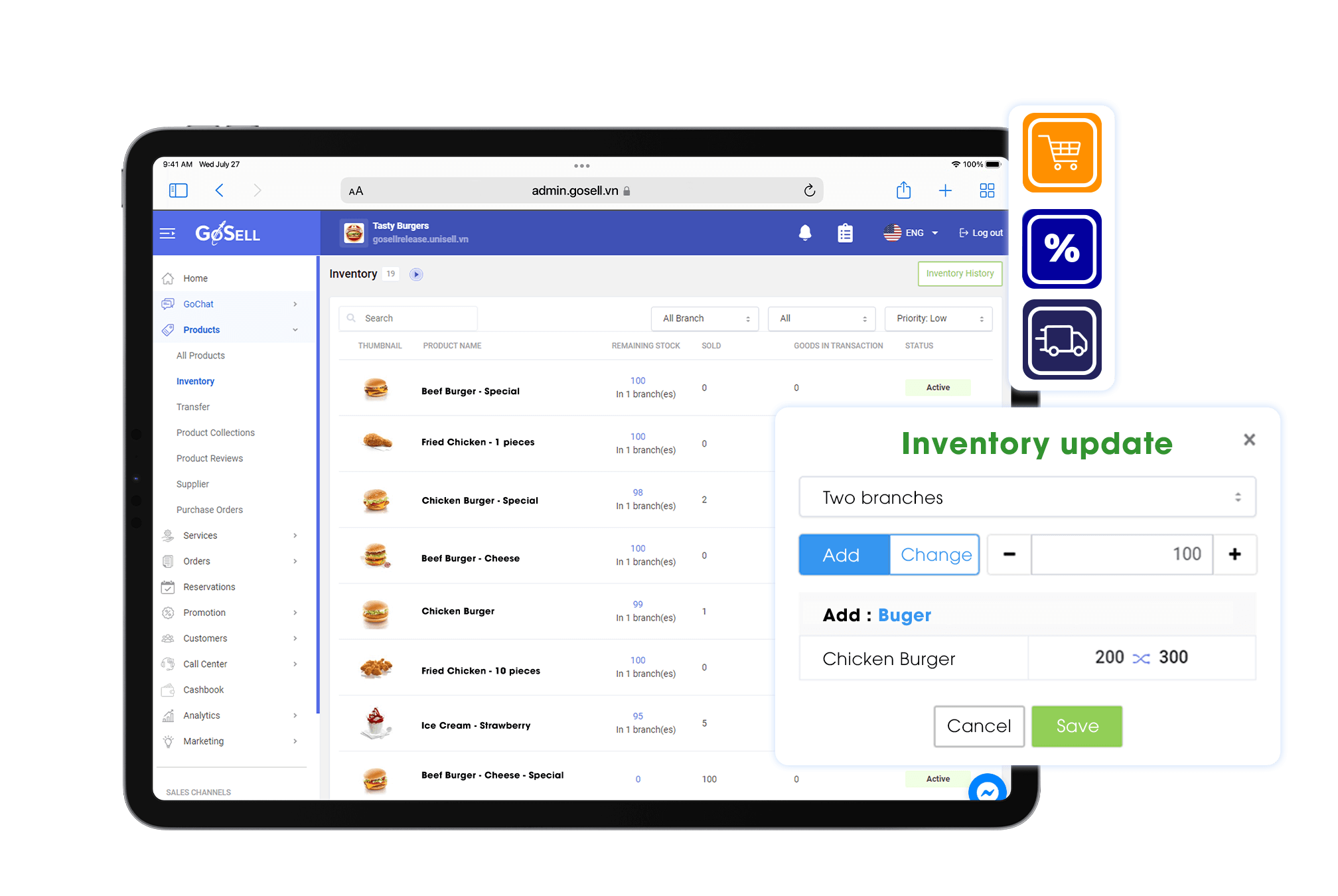 Syncing Sending Notification And Displaying Product's Status
Effortlessly import more products in time, thus instantly meeting the shopping needs of customers.
Sets a limit for the minimum quantity in stock, so whenever a product's inventory reaches its limit, the system will send a notification to the seller.
Helps identify low stock quantity to ensure a sufficient supply of goods for customers.
Allows to show or hide the out-of-stock status on the entire Website and App system.