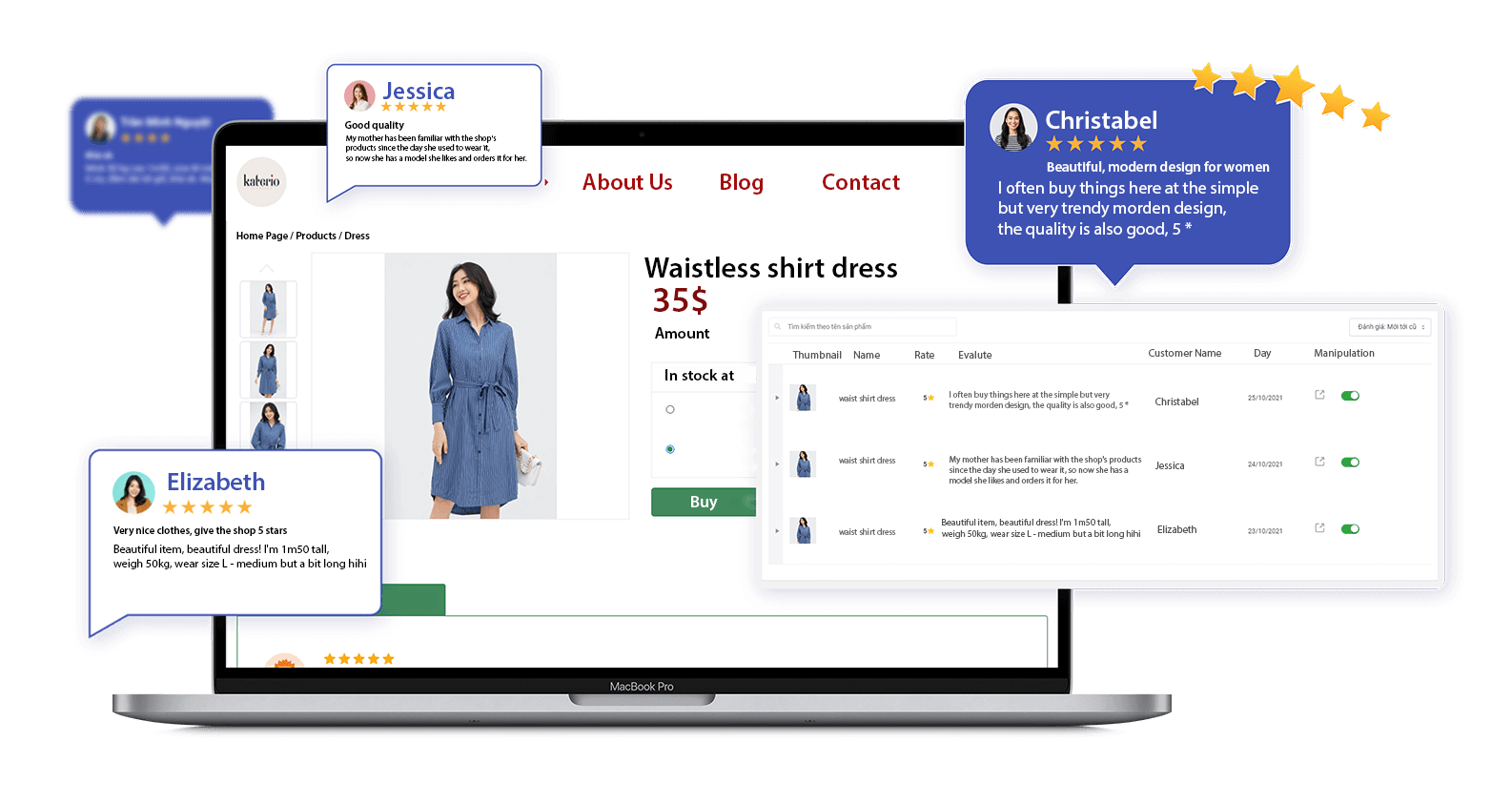 Product Reviews
Enhance your customers' shopping experience
The feature allows shoppers to freely review products on both websites and sales apps. Thereby, customers can easily make purchasing decisions based on the referenced information. At the same time, it is also a valuable source of information that helps sellers improve the quality of their products/services.
Understand your customers with product reviews
Strong branding - delivering a top-notch shopping experience
Allow customers to freely review products when making a purchase
Enhance the customer experience, which is the basis for helping businesses improve their products/services.
Customers can optionally review from star ratings, comments on the online store.
Allows setting up only customers who have made a purchase to review products.
The option to turn on and off the display of product reviews on both websites and sales apps is easy.
Learn and categorize customer reviews
Track all customer feedback in the most intuitive and detailed way.
Display full evaluation information with specific customer and product information.
Allows arranging ratings, evaluating customers in order from new to old, from low to high, and vice versa.