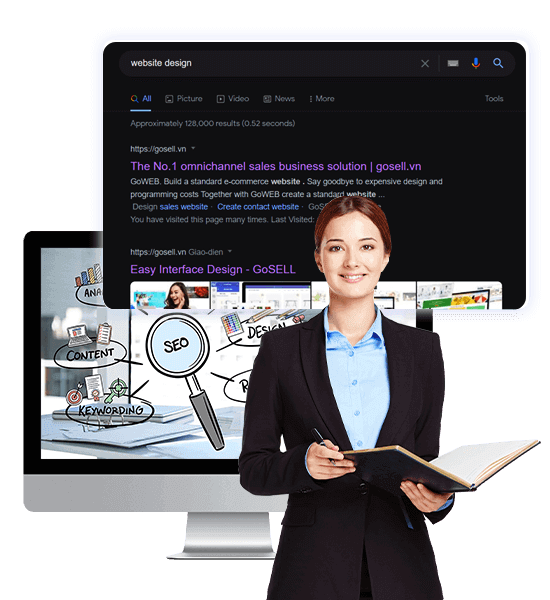 Integrated SEO features
Improve website rankings and visibility
What do you think if customers search for information on Google and see your website at the top? You can completely do that with GoSELL's SEO feature, which helps customers find your products and services quickly, thereby boosting sales and increasing brand awareness.
Support search engine optimization with SEO
Attract Website Traffic - Improve Conversions
Set up SEO index on the website
SEO sections are arranged in a logical order to help users easily identify and use them.
Allows installing SEO keywords in product links, product/service collections, articles,... to increase visibility on search engines.
Limit the word count of a standard title and description to optimize SEO for content.
Adjust and optimize URL tags, send notifications if duplicate URLs are detected.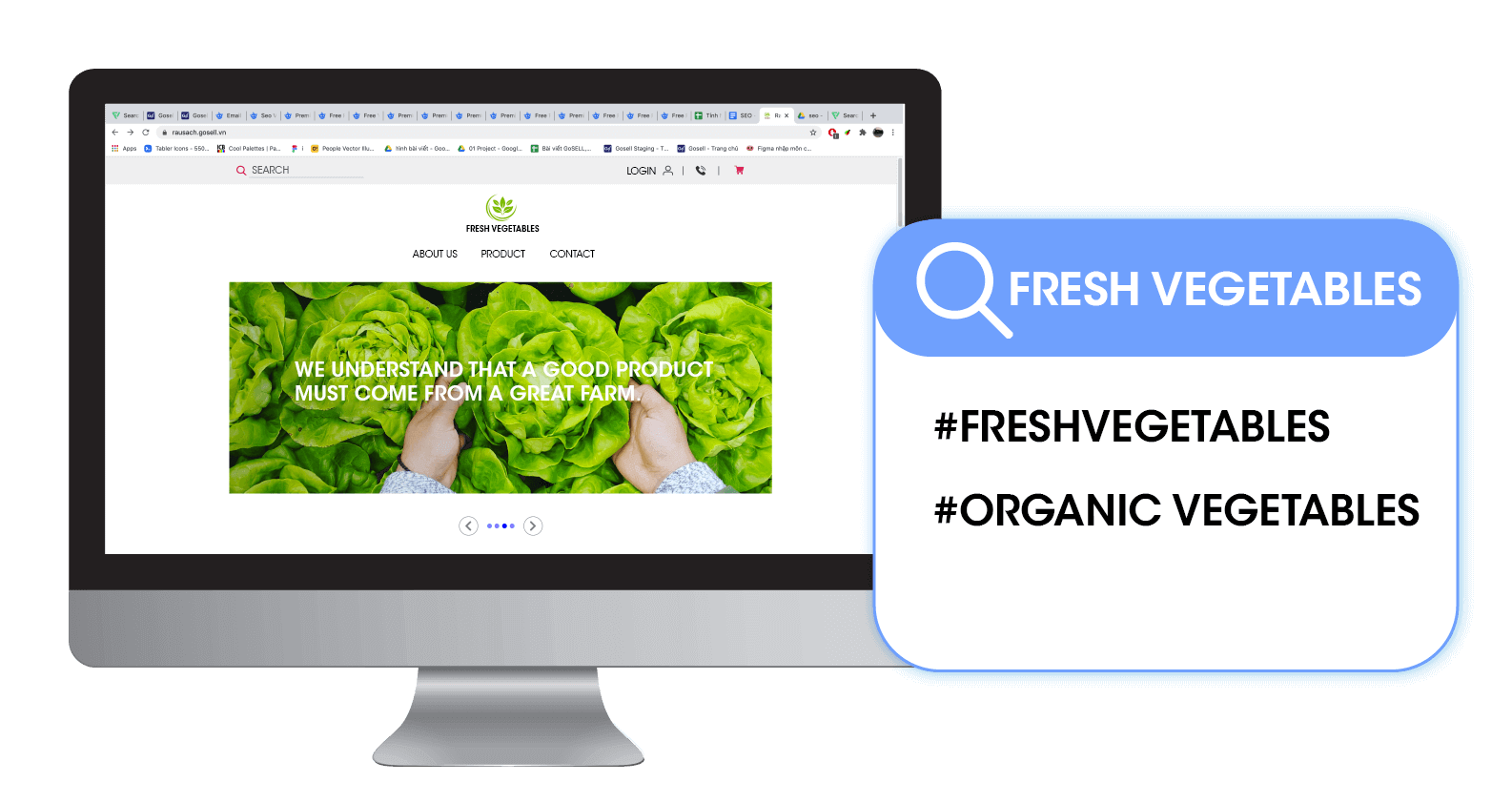 Integrated optimizing toolkit for website / Sales App
Help businesses track performance on multiple platforms, complete professional sales processes.
Google Tag Manager allows managing digital marketing tags instead of installing them directly into the sales website / app, making the page load speed faster.
Google Analytics supports collecting information and analyzing customer behavior on the sales website / app through specific indicators and reports.
Collect user data, measure Facebook Ads performance with the Facebook pixel.
Support connected sales, set up Google Smart Shopping ads.