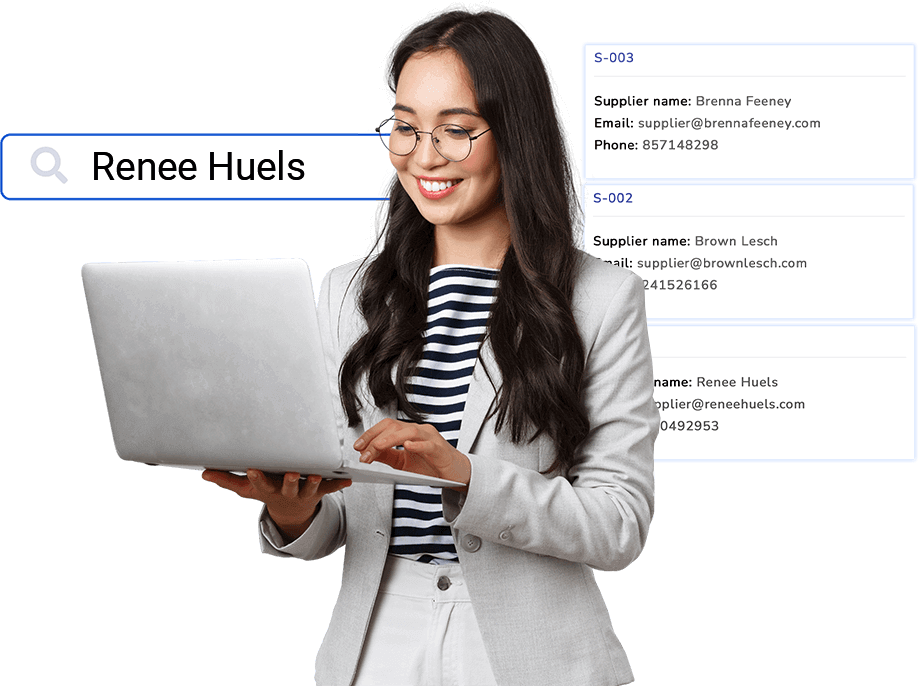 Detailed management of Import Order and Supplier Information
The Supplier Management feature helps sellers keep track of their list of suppliers, including the status of goods, import process, and shipment history,etc. thus efficiently managing multiple suppliers. By optimizing the import process, this feature also helps you to minimize the risk of shortage or excess goods to save manpower and time.
Managing suppliers

Guarantee goods supply and demand
Present supplier detailed information
All suppliers' information is fully displayed on GoSELL's admin page, making it trouble-free for businesses to manage.
Track and fully display statistics of suppliers by code, name, email, and phone number.
Search for suppliers by name or by code.
Effortlessly manage and order from suppliers for no future errors.
Effortlessly adding new suppliers
Smoothly adding new suppliers to easily store and manage via the system.
Add and create new suppliers to the store's list.
Update suppliers detailed information.
Store important information such as name, phone number, email, and supplier address.
Decentralize staff to manage suppliers
Business owners can decentralize their employees to optimize the suppliers' management process.
Effortlessly decentralize warehouse staff to manage suppliers.
Making it simpler to monitor and track each employee's performance.
Smoothly creating notes, and important information about orders or suppliers.
Track detailed history and status of suppliers' orders.
Grasping in hand the entire import process through specifically updated statuses, and tracking the import's history.
Overview statistics, manage all orders from suppliers.
Effortlessly filter orders by time: Day, week, month, year.
Be informed of which employee created the order, the supplier as well as the importing branch.
Filter orders by status: All, created, completed, canceled...
Effortlessly create import orders in no time.
Rapidly creating import orders from a list of suppliers available on the system, searching for the imported products by name, SKU code, and barcode.
Effortlessly create orders from a list of available suppliers.
Find imported products by name, SKU code, and barcode.
Listed in details information about the imported product: Name, quantity, import price, tax (if any), the total amount...
Precisely track which branch has imported goods.
Acknowledging whether the goods have arrived in stock or not through the following statuses: Created, approved, completed.